Online Marketing Services
Business Growth Through Web Marketing
We are a marketing agency in Charlotte, NC that drives business growth with custom marketing campaigns. Our goal is to exceed your expectations by providing ROI and becoming an invaluable piece to your organization.
Our Marketing Services are aimed at achieving your goals and driving
more leads
Promote Your Brand and Build Your Audience
Understanding your consumer and strengthening your brand is critical to online marketing, especially in today's environment. We focus on improving your brand's message and make it recognizable to your ideal audience.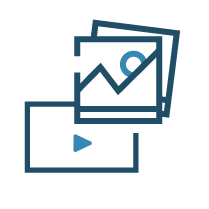 Professional photos and video give potential clients trust in your brand.
Increase leads with marketing assets & online reputation
The best brand and campaign can still fall short if the digital assets are not designed to convert visitors into customers. Signature W Studio develops marketing assets designed for conversion.
Our websites are not only designed for style, but also for function. We create every website with SEO best practices that are ready to convert visitors.
Strong campaigns have strong landing pages. We create landing pages specifically for every campaign we run.
Online reputation is everything. We have tools that will monitor your reviews and help you generate more.