B2B Industrial
A&K Painting Company
See how we increased leads, exposure, and created a unique and custom online marketing strategy for this B2B Industrial Painting Company.
A&K Painting Company
Who they are – What they needed
A&K Painting Company is a regional industrial & commercial painting company based in Charlotte, North Carolina.
A&K was looking for a local marketing agency in Charlotte that could create a comprehensive B2B marketing strategy.
This strategy needed to address 3 specific areas and target a unique audience.
The Strategy
Our Approach for this campaign
Build
Online Presence
The recreation of the A&K website that will be a hub for all marketing activities.
Increase
visibility
The creation and development of content & search engine optimization.
Strategically
Targeted
Develop a campaign that will target individuals at different stages in the decision process.
How We Did It
Website Redesign
Updated and Modernized All Pages
We redesigned the site to focus on a new modern look that also showcased client work but also focused on SEO and conversion.
A focus on organic search
We crawled through the entire site and optimized pages to improve Google search performance.
Industry Pages
We structured the site and created individual service and industry pages.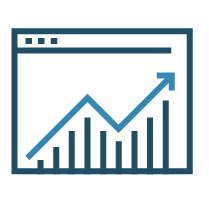 Content Development
We started a comprehensive content campaign to generate off-site link activity and promote organic search.
How We Did It
Content Creation & Improved search performance
Keyword Optimization
We performed extensive keyword research to identify opportunities for growth.
Content marketing & Blog Creation
We created content with the specific intent to educate users and enable organic search efforts.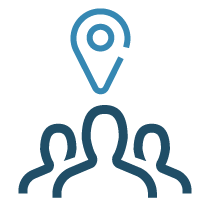 Off-site Content
We created content that was featured in prominent industry publication. This generated valuable links back to the website and showed A&K as an authority in the space.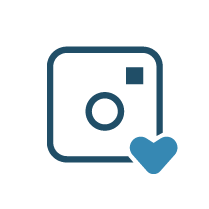 Social Content & Professional Photography
We setup photoshoots for prominent jobs in the area and also created images and graphics for use in social media campaigns.
How We Did It
A highly targeted B2B campaign
Location Targeting
We ran location targeting campaigns that used GPS technology to blueprint targeted facilities that were potential A&K prospects.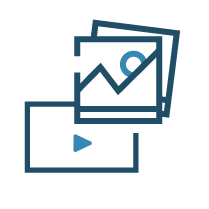 Social Media & Audience Profiling
We used social media marketing to deliver our adds to a specific demographic. We also used our location audience and specific audience traits to also segment our social campaigns.
Email Campaigns
We used our existing client contact list to drive email campaigns that re-engaged our active client base.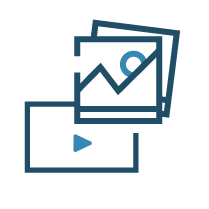 Search Engine Marketing
To target down funnel prospects we ran a highly managed PPC campaign to capitalize on search activity.
YOY Traffic Growth
59%
increase in year over year traffic
Lead Growth
10.1%
Increase in Leads Month over month
Social Audience Growth
40%
Increase is social engagement
Want these Results for Your Business?